Hybrid Shader: one shader that automatically works with both the Built-in and Universal Render Pipelines: no changes needed between the two!
Shader Generator Tool: create your own custom shader choosing among dozens of features
Desktop/Mobile Versions of the Shaders
PBS Version of the Shaders supporting Metallic and Specular workflows
Works with the Built-In and Universal Render Pipelines
Smoothed Normal Tool: fixes broken hard-edge outlines
Texture Ramp Tool: easily create ramp textures and see the changes in real-time on your materials
Water Template: generate your own stylized water shader with depth-based effects, reflections, and more
Full source included
Take a look at the documentation to learn more about Toony Colors Pro 2!
The Shader Generator 2 is now available and included:
see its documentation and the tutorials to see what you can achieve with it!
---
WebGL Demo
---
Features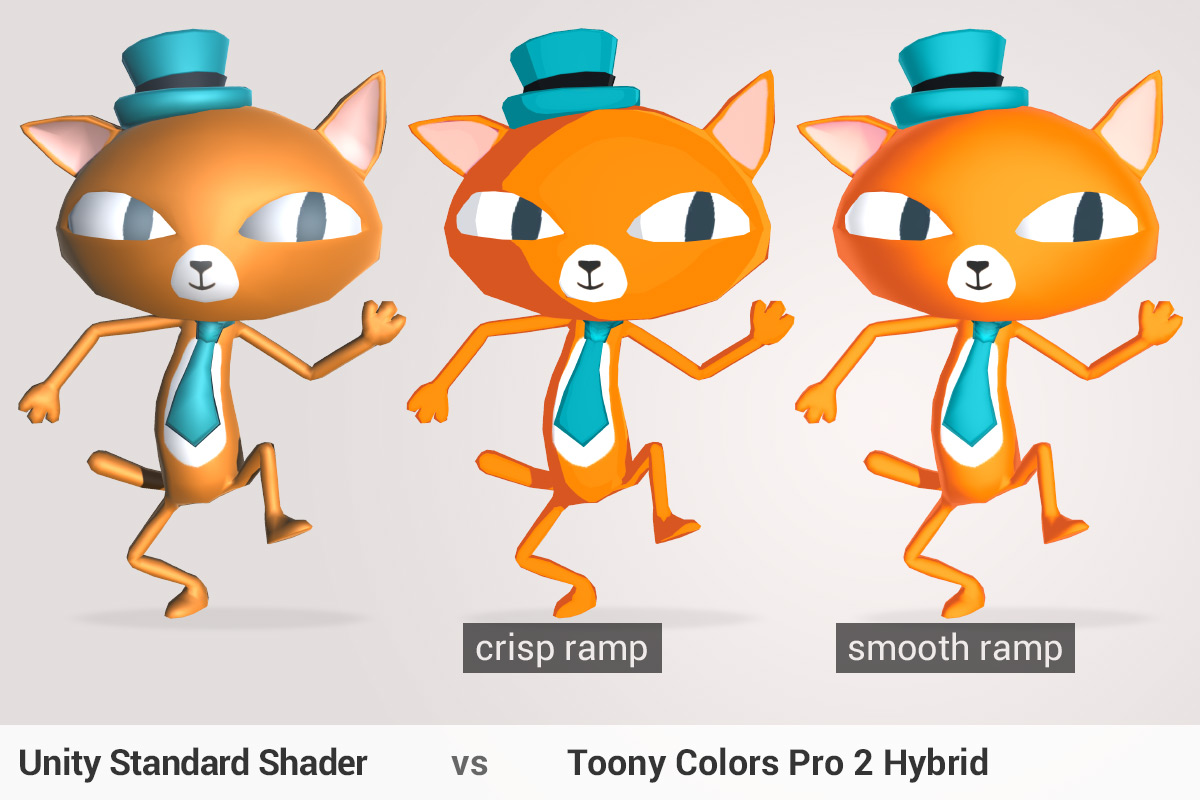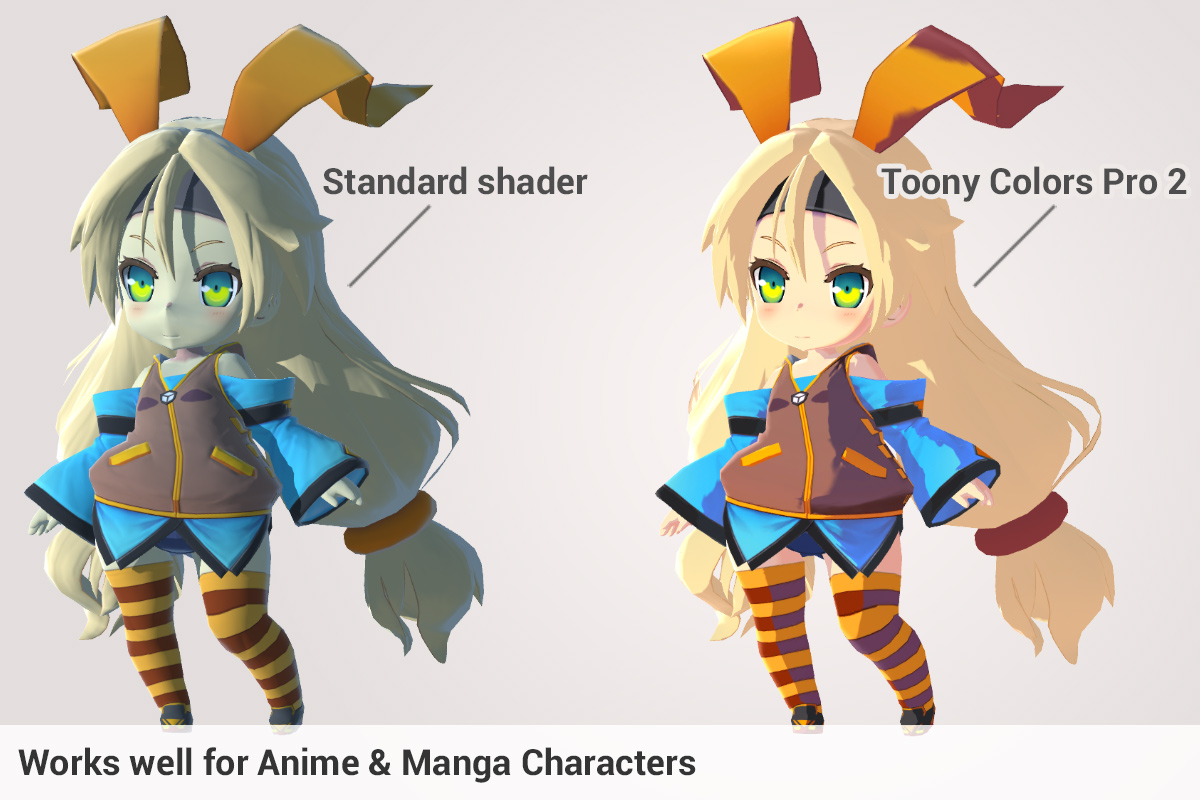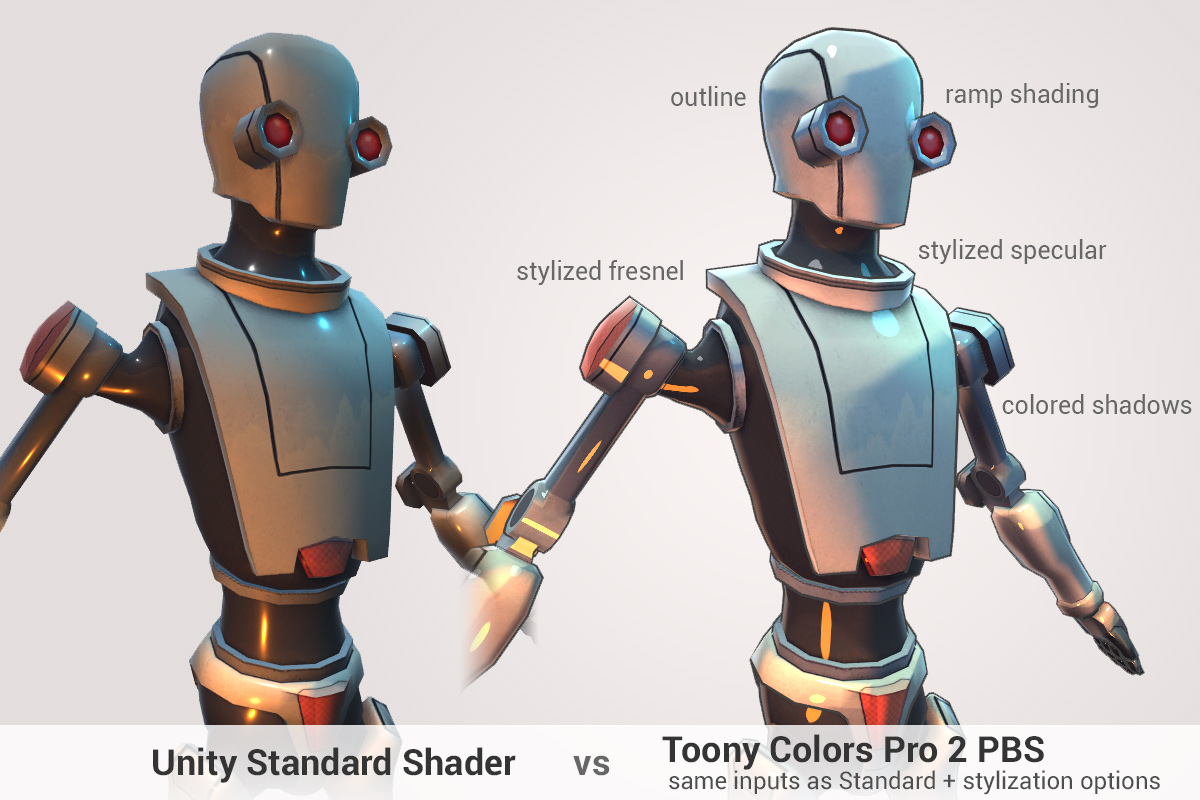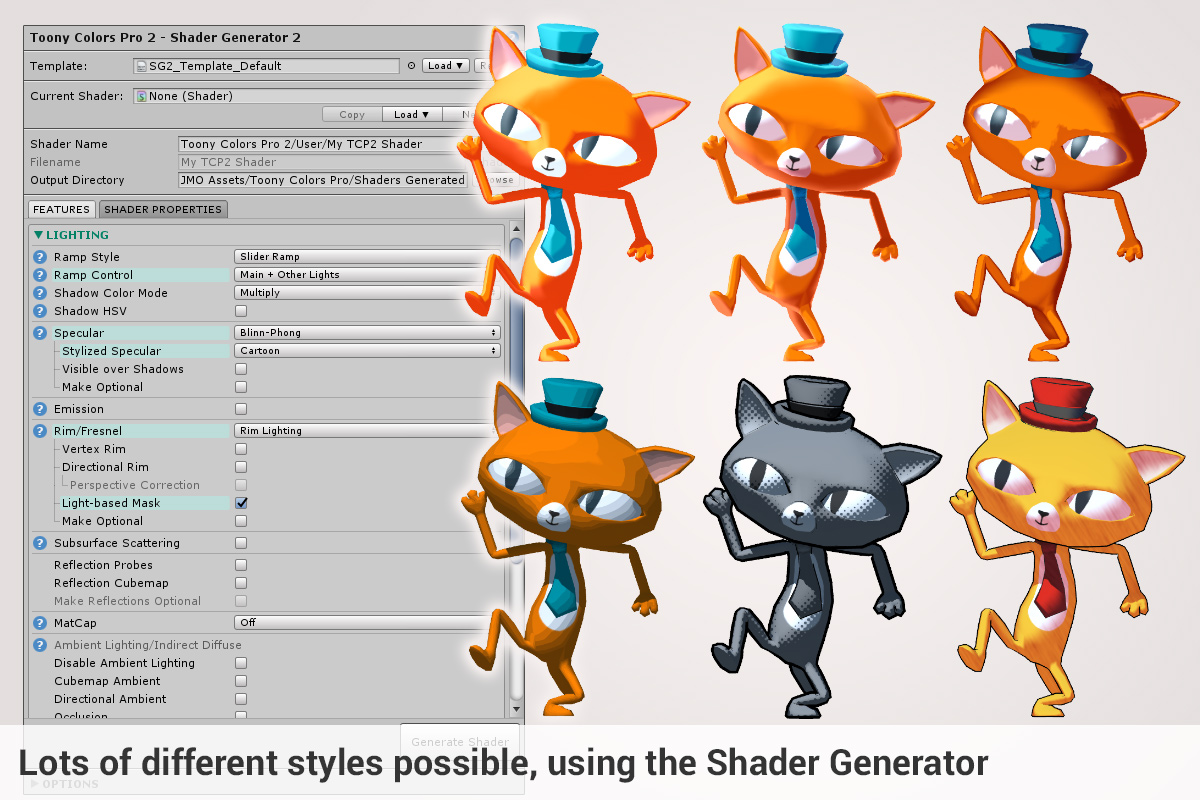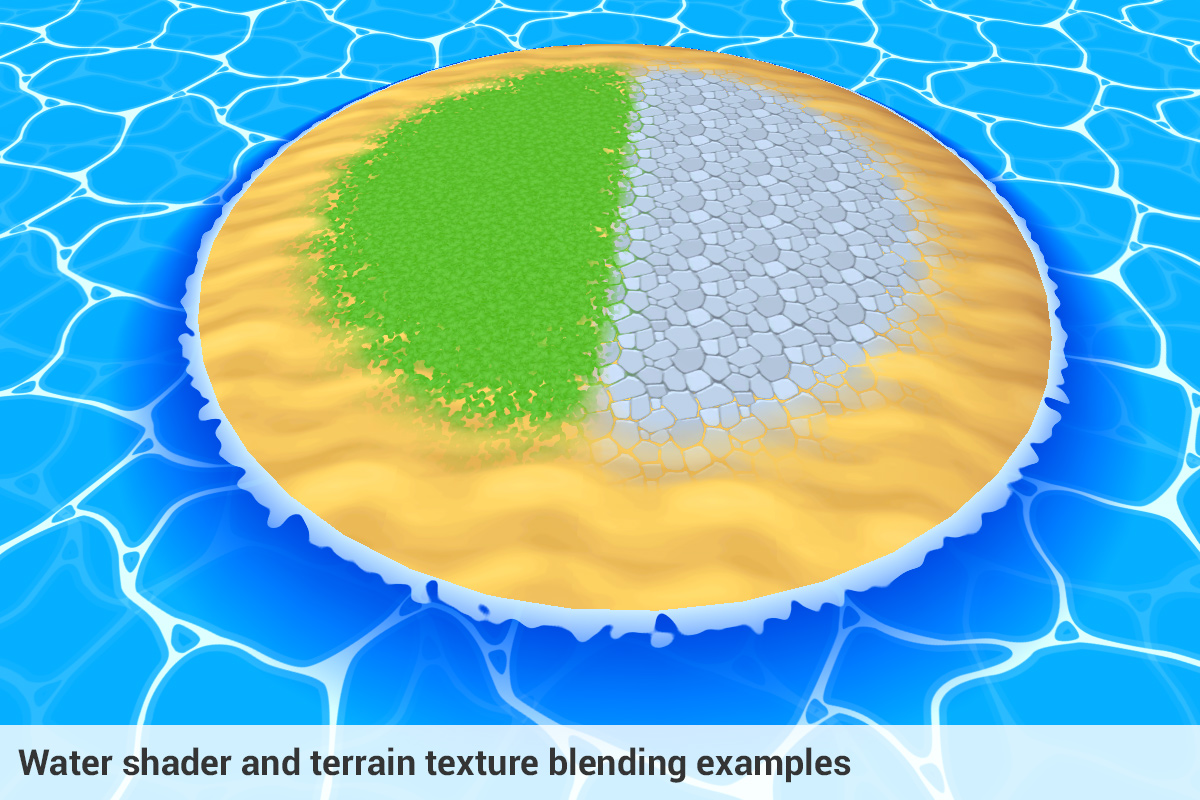 ---
Games and Movies using Toony Colors Pro 2